Stunningly clear footage of a long line of satellites passing through space has been captured in Japan.
in a tweets on September 5, Daichi Fujii, a curator at the Hiratsuka City Museum in the city of Hiratsuka, Japan, posted a video of a pattern of what appeared to be dozens of white dots moving slowly across the sky.
The objects in question are a group of internet-beaming Starlink satellites built by US rocket company SpaceX. According to Fujii, that particular group of satellites had been launched earlier that day in what was SpaceX's 40th mission of 2022 so far.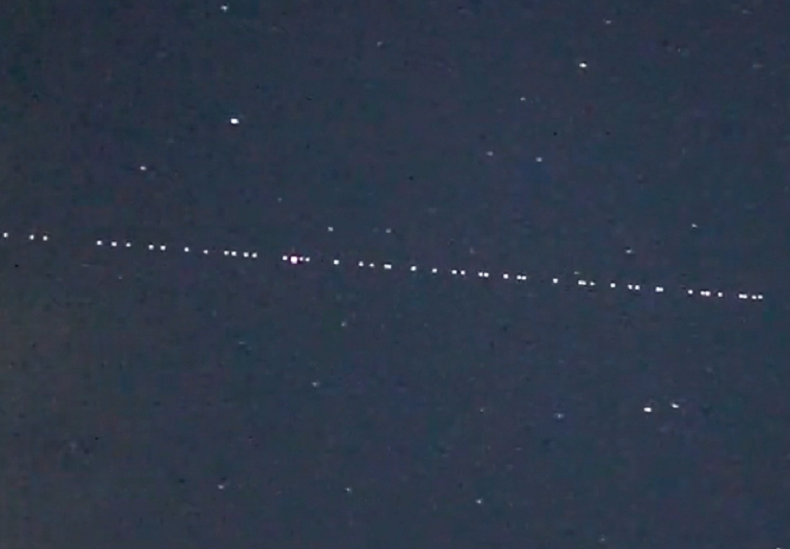 Fujii told Newsweek he shot the video from his home in
…